All too quickly we have reached the end of the first term of our academic year and it seems no time at all since we welcomed both new and returning students at the start of September.
Life at Lincoln UTC is very different to what you might expect in an 'ordinary' school and yet our new intake of year 10 and 12 have adapted to our approach and settled in with ease. Making the decision to study here demonstrates considerable maturity and independence and our new students continue to demonstrate these characteristics in their attitudes and behaviour. Returning students in years 11, 12 and 13 have made excellent role models and continue to live up to and exceed our high expectations.
During this term we hosted two open evenings and on both occasions staff were joined by many students who volunteered to give tours and work within individual departments. As expected, our students were confident, enthusiastic and professional. We received lots of great feedback from the prospective students and parents who attended the events and we are so proud of how our young people continue to represent Lincoln UTC.
I'm sure that by reading the rest of our newsletter you'll see we've had a busy and productive couple of months. We hope that all of our students and parents/carers enjoy a well-earned rest during the half term break. Don't forget that this is a two week holiday, with the new term beginning on Monday 4th November.
Mr Morrison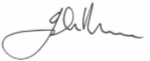 ---