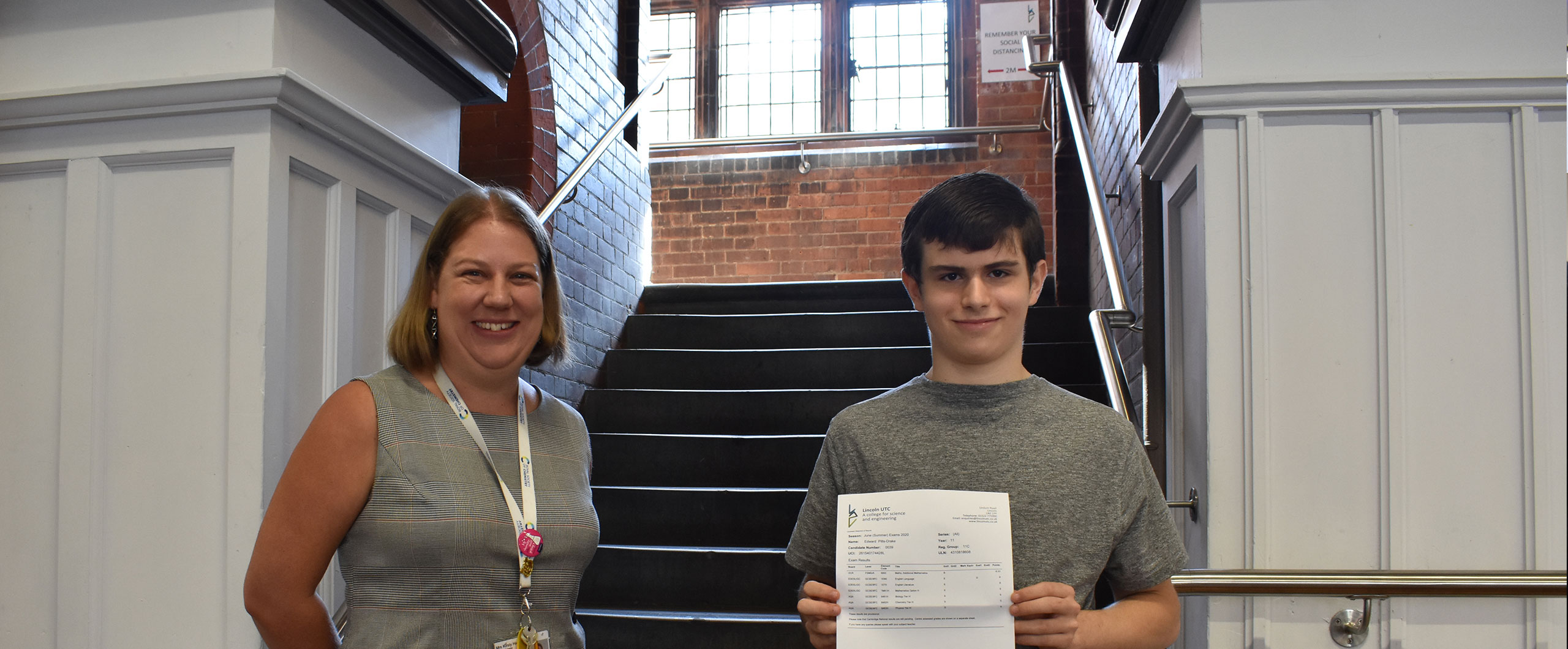 Hello!
My name is Edward, and I joined year 10 at Lincoln UTC in September 2018 because I was ready for a more mature learning environment. At 14 I was already focused on pursuing a future career in science, and I wanted my studies to be geared towards this path.
In comparison to my previous school, being a student at the UTC is a very different experience. Most importantly I have found that the relationships I have built with my teachers are much more positive and supportive, because they have the time and resources to get to know every student individually. We have all chosen to be at the UTC and as a result the environment is calm and purposeful.
The highlight of my time at the UTC so far has been participating in the Royal Navy Engineering Challenge. During project-based learning sessions and after school we worked in teams towards an engineering brief set by the Navy, and then travelled to Portsmouth for an overnight stay on HMS Bristol before competing against other schools at the naval station.
Since studying at the UTC I have grown in confidence and have been volunteering with St John's and East Midlands Ambulance Service. I am now a qualified EMT Level 2 Clinical Care Technician, and can administer CPR, basic life support, treat minor injuries and administer oxygen.
In August 2020 I achieved a combination of 8s and 9s in my GCSEs, and I am now studying A Levels in maths, chemistry, physics, and biology. For the last two years I have always been treated as a young adult rather than a student; but attending sixth form at the UTC is another step up in maturity as we are trusted with more independence.
Looking forwards, once I finish my A Levels I would like to go on to study a degree in Paramedic Science at university.
Edward