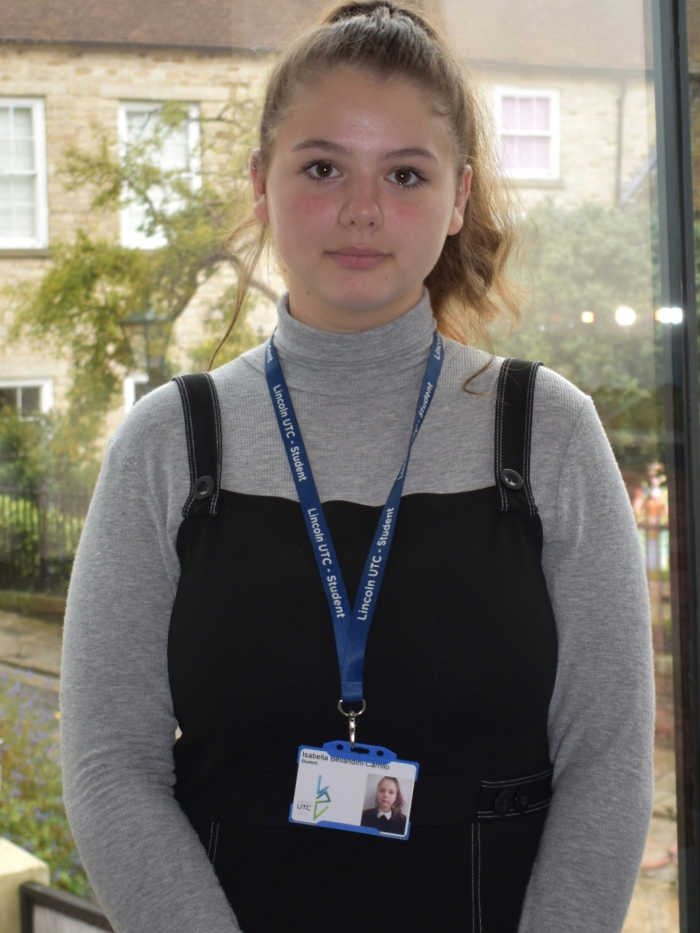 Hello!
My name is Isabella. I'm 15 years old and originally from Spain. I moved to Lincoln UTC in September 2018 because it specialises in science, which is important to me as I hope to pursue a future career in Zoology.
Studying at Lincoln UTC is unique, as we are treated like adults and I would say it's more like a professional environment than a school. Students are expected to work well independently and collaboratively. I enjoy learning with others and have made lots of new friends. I'm also on the school council and I really feel that the students here have a voice, as our ideas are always considered and often acted upon.
My favourite part of last year was working on an eco-project for our Lincolnshire Show exhibition. We designed and built our own bee hive in an attempt to encourage biodiversity around the school and researched how we could increase recycling and reduce our food waste. The project sessions are one of the best things about studying here. I love that they allow me to explore my creative side and work as part of a team.
In comparison to my old school there are fewer students and smaller class sizes at the UTC so it's much less chaotic. The teachers always have time to help everyone individually and I've been able to interact with them on a more mature level. The behaviour policy also works better, as it's consistent and there are clear boundaries.
In July I took part in the annual Hong Kong exchange with our partner school, VTC Youth College. Whilst there we worked on a project programming and building an airship. I feel so lucky to have had such an incredible opportunity and experienced a completely different culture.
Looking forwards, I'd like to go on to study my A Levels at the UTC and hope to have a future career in research and travel the world.
Isabella